This Blog is an opportunity for me to let the world know what I am thinking about. 
I have tried to categorise all my Blogs to make it easier to navigate.
I welcome comments so please leave me your thoughts.
Now that I have retired my income is limited so I welcome your contributions so please take the opportunity by either downloading or, better still, get a printed copy of my books by clicking the above icon.
Many thanks
Stuart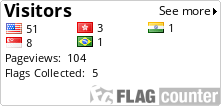 Click here to see The Zimmers
Click here to see Climate Tracker This is from the Cooperative Bank and seems to work safely.